When your contractor places a high priority on continuing education and makes investments in the increased capability of their employees, you are the beneficiary.
Their commitment to continuous improvement will show in the quality of their work and the efficiency and thoroughness of their processes.
You want a company who prizes continuous improvement and perpetual learning working for you.
In this article we will talk about why it's important for restoration contractors to invest in continuing education and development, what Titan Restoration of Arizona is doing to improve restoration techniques for companies all over the Phoenix valley and beyond, what makes a good continuing education course, and how improvement in restoration industry techniques and methods impacts home owners and insurance carriers alike.
WHY WE INVEST IN CONTINUING EDUCATION
At Titan Restoration, we believe that developing our employees pays off. Big time. As any good coach will tell you, a team is only as good as it's individual members.
When you care about your employees' individual development and leadership potential, it lifts your whole team.
Investing in employee development is something we take very seriously at Titan Restoration. It is one of our core values and we invest both money and time into giving our team lots of opportunities for education and growth.
This not only makes a difference in the final product for our customers, but it also improves our ability to retain employees and allows us to nurture them and move them into additional leadership roles within our company.
We do everything we can to value and build our people and investing in their continuing education and long-term success is only one of those.
But we have found it is a factor that makes a big difference.
Earlier this year we learned that an employee had been offered 41% more to go work for another company but decided to stay at Titan. Now that kind of commitment and loyalty is incredibly humbling.
Part of the reason he stayed was that he knew he would have more access to industry training and instruction in advanced techniques by staying in our company.
RESTORATION METHODS EDUCATION
AND TRAINING
Continuous education and improvement for restoration contractors can come in many forms.
For example, there are many
opportunities for additional training and
instruction in many different areas of
restoration work itself.
In our company, we recently received in-depth training for restoration work in healthcare environments as well as advanced training in environmental cleanup situations such as asbestos and soil contamination.
At Titan we also employ the use of a "flood house," which we purchased in order to provide our team with hands-on water loss experience.
We regularly flood the house with a garden hose to train new employees and provide ongoing training for our experienced techs.
Because of the availability of the flooded house we were able to pioneer a new technique for in-place drying that is now used throughout the industry. Improving the scope and capacity of our restoration work through extensive training is one of company's main focuses.
By adhering to the philosophy that we can always get better and there is always more to learn, our employees are open to finding better and more efficient ways to do all of their work no matter what kind of project they are working on.
HEALTH AND SAFETY TRAINING
Depending on the type of roof you have, you should be on the lookout for different things during your visual inspection.
With a flat roof you want to ensure that there is no debris or branches or other large objects, blocking or plugging where the water needs to drain off the roof.
Another focus of continuous education is to keep up with current health and safety standards. Whenever new information or research findings pertaining to health and safety concerns becomes available, it is critical that we respond quickly and take appropriate precautions through education and safety equipment modifications.
The way we do our restoration work in terms of managing contaminants, biohazards, irritants, hazardous materials, and volatile organic compounds has changed dramatically over the last couple of decades.
The more you understand about the very real hazards that can exist after a flood, fire, or mold infestation, the safer you can keep your employees and your customers. The importance of this kind of training and education cannot be overstated.
ADDITIONAL CONTINUING EDUCATION
OPPORTUNITIES
In addition to the standard industry training on the most current restoration methods and safety measures, at Titan we have made other educational investments to facilitate additional training and development so that our team can continue to progress and learn in many different ways.
Our estimators participate in Xactimate training, in which they take part in a monthly webinar, contributing and learning tips and tools for improvement in accuracy and efficiency in their work with other estimators in the industry.
Our sales team has ongoing training in meeting client needs and addressing specific concerns. While our administrative department has access to a library of courses, for which we pay a yearly fee so they can attend an unlimited number of classes on communication, leadership, and hundreds of other topics. All of these classes allow our customer service team to better address the needs of our clients through improved communication and outreach.
In addition to job-related training, we invest in the career development of our team by providing guidance and coaching in leadership and providing a framework for career development. For example, at Titan there is a definitive career path for water techs to move to junior superintendents and for new superintendents to become large-loss experts.
We also provide ongoing coaching and 45-day plans for all our employees where everyone sits down with their managers to identify opportunities for growth, choose their key initiatives and an accountability partner to report to. We then have regular check-ins to assess key performance indicators (KPI's), providing support and opportunities to advance in capability and responsibility as quickly as possible.
We even have a book club that everyone in the company can participate in and be compensated for reading the book selection.
Allocating resources in all of these ways allows us to invest in our people—in their immediate job performance and in their long-term leadership potential. We care about the individual development of every member of our team. For our company, training and continuing education are high priorities and we believe they have a huge impact on the overall quality of our restoration product for both customers and insurance carriers.
WHAT TITAN RESTORATION OF ARIZONA IS DOING TO
IMPROVE RESTORATION TECHNIQUES INDUSTRY-WIDE
As previously mentioned, in February 2010, Titan Restoration of Arizona created a "flood house" to improve the techniques, training, and outcomes for its in-house water department. Titan bought a 1400-square-foot home that was built in 1948 and did extensive reconstruction and remodeling so that it could be used as a training facility for water losses.
Today the Titan Flood House serves two purposes. First, Titan uses the house to train our own water technicians in proper in-place drying techniques and practice and review new industry techniques and practices.
Second, the flooded house is also used to teach a four-credit, Arizona-approved insurance continuing education course for agents and adjustors from all over the Phoenix valley and beyond.
The flood house gives agents and adjustors a hand-on, real-world experience with our revolutionary in-place drying process, improving water damage results for other companies and insurance carriers.
The Titan flood house is a valuable resource for the continuing education of our own water techs and an important component in our goal for excellence and continuous improvement. It's also a significant educational opportunity for the restoration industry in our state and the insurance community that we serve and work with.
Our continuing education course consists of both a "classroom" and "lab" section.
In the classroom portion, Russ Palmer, founder of Titan Restoration of AZ and one of the valley's foremost water-loss experts, walks students through the science of in-place drying.
This classroom section of the course covers the various classes and categories of water loss and how each class or category should be remediated.
Created specifically for agents and adjustors, it also includes information on how to calculate the amount of equipment that is needed on a water loss and is a great way to learn the theory and science behind water restoration.
The lab portion of the class is a hands-on demonstration, given by Russ Palmer and his world-class water team. It takes all the information taught and learned in the classroom, and provides a real-world, practical application.
In this section of the course, the house is flooded and then dried right before students' eyes, using the very best techniques and equipment. The course shows a number of different water extraction methods and even allows students to test and try some of the equipment.
In both the classroom and lab portions of the course, the emphasis is on the revolutionary technique of drying everything in-place, including carpet, padding and drywall.
Titan Restoration of AZ is the pioneer and champion of this drying method because it allows the homeowner to return to their normal routine as quickly as possible and is the fastest way to restore a home or office. Subsequently, it also results in lower costs for restoration projects for both insurance carriers and homeowners.
This valuable continuing education course is of enormous benefits to any agent or adjustor in their work on water losses and is offered free to the community on a monthly basis.
Titan Restoration makes this course available without cost because we are committed to improving the restoration industry not only through our excellent work, but also by offering innovation and education to the industry at-large.
WHAT MAKES A GOOD CONTINUING
EDUCATION COURSE
When you decide to enroll in a continuing education course, there are a few considerations to help you find a valuable class.
First, it's important to note that continuing education classes are usually specifically tailored to particular industry or groups.
This allows CE courses them to be responsive to the unique needs of certain groups and provide courses relevant to their careers. If you belong to an industry that requires or encourages continuing education credits, make sure that the course you enroll in is certified to fulfill the requirements of your particular industry.
Additionally, here are a few other things to consider when selecting a course: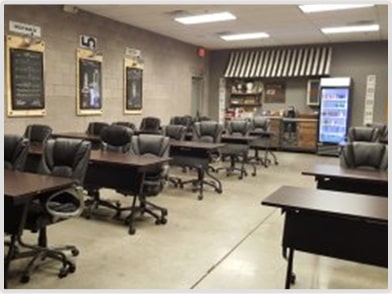 Select a course that will improve your knowledge about your industry and, therefore, your ability to do your job. Each course you consider should offer a course outline of the material that will be covered. Carefully evaluate from the course description if the curriculum is a valuable to your skill set and whether or not it applies to your goals. Consider if the knowledge attained will be theoretical or practical.
Ask yourself the following questions:
Will the skills or insights you gain make you better at your job? Does it add value to your current knowledge base or abilities?
In the case of Titan's flood house course, there is a 2-hour classroom portion with a 2-hour practical, hands-on application. It covers both the theory of water damage and drying processes, and also provides the opportunity to see these principles in action.
Additionally, these are techniques that are not widely known or regularly used but they can make a big difference in the cost of a restoration project. In this case, the curriculum is both valuable and accessible.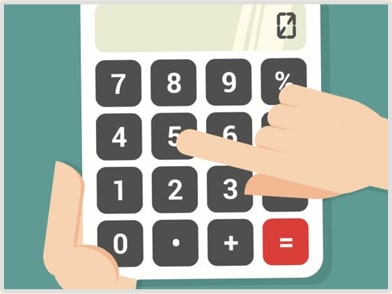 The cost of continuing education courses can vary depending on a variety of factors. While professional development can be expensive and may be worth some investment, it's important to evaluate the value proposition when taking a course. How much value will you receive for what price? Will your increased ability to earn and produce equal the amount you pay for the course?
Keep in mind that Titan Restoration offers a free course with tremendous value. Our goal is not to make money, but to improve knowledge and techniques industry-wide and to offer our expertise to others.
When you choose a continuing education
course, make sure that it taught by an
expert in their field.
If you are going to invest your time and
your money, be careful to do it with a
teacher with significant experience and
accurate knowledge so that you can have
the most current information from a
reliable source.
The continuing education course Titan offers is taught by Russ Palmer, an industry-expert with more than two decades of experience in water loss and drying techniques.
He knows his stuff. He is an expert in his field. And he will make you better at your job because he is so good at his.
HOW IMPROVEMENT IN RESTORATION INDUSTRY TECHNIQUES
IMPACTS HOME OWNERS AND INSURANCE CARRIERS
Any improvement in restoration industry techniques will impact either the efficiency, the quality, or the cost of a restoration project.
Home owners and insurance carriers are the obvious beneficiaries in each case.
New techniques and advancement in equipment can make the restoration process more efficient.
This means the project is done faster with less disruption to the home owner.
Efficiency can be achieved in a number of ways.
Technology and communication improvement result in less confusion and expedited jobs. Improved equipment or innovative methods can result in less demolition or faster dry times.
Employees with goals take ownership of every project and are motivated toward job completion. Increases in training and education result in less errors, making the restoration process smooth and seamless.
More education often results in better outcomes in overall quality.
Technicians who know more are able to perform their jobs with expertise and improved technique. Engaged and goal-oriented employees strive to achieve high levels of customer satisfaction.
Safety is a top priority with the most current methods employed to keep both the restoration team and the occupants of the home or business safe and eliminate contamination.
Jobs that are resolved more efficiently with less error also result in lower costs.
Innovation at every step of the restoration process, reduces friction and man-hours which reduces cost for both the home owner and the insurance carrier.
For example,
When Titan Restoration of Arizona pioneered in-place drying techniques, it allowed the restoration process in the case of water losses to be faster and less-expensive for home owners and insurance carriers. Less demolition was required. More materials were able to be salvaged and restored. This was great news for all of Titan's clients and customers as well as their insurance carriers.
But the impact did not stop there. Because Titan's leaders knew that this information could benefit other restoration contractors as well, they began the continuing education classes at the Titan flood house. Here was an opportunity to take hard-earned knowledge to others in the industry, improving their techniques and thereby impacting efficiency, quality, and costs for many other companies and their clients as well.
When improvements and advancements are made in the restoration industry, it makes the entire process better for home owners and it makes it less costly for them as well as their insurance carriers. This is why we are huge proponents of continuous improvement and ongoing educational opportunities.
We know there are always ways to improve and do our work with even more care and excellence. The more we learn the better we are in every job, for every customer.
We are proud of our dedication to training our team and sharing our experience and knowledge with others.
At Titan Restoration, continuous improvement is a commitment we make to our clients, our employees, and our industry every single day.