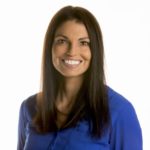 Started with Titan: 10/28/2008 (10 years in the industry!)
Certification & Training:
Bio
Rachel Stewart began her career in restoration in 2008 when she was hired at Titan Restoration as a bookkeeper/office manager with the main purpose of putting systems in place to manage and track jobs as well as create financial systems and reporting. She proved to be a very quick learner and results driven, exceeding any milestones laid out for her, and taking on additional roles and projects. As a result, she continued to grow and push as the company expanded.
In 2010, she was offered the role of Operations Manager and in 2015, General Manager. In both capacities she has enthusiastically applied her passion for building teams, achieving milestones, and providing exceptional customer service. As a result, the company has grown over 130% year over year, exceeded industry standard margins, received exceptional customer service ratings, and created an outstanding company culture.
She believes in surrounding herself with likeminded people, committed to excellence and raising the bar. Her team at Titan is one of her greatest accomplishments and feels very lucky to be surrounded by such outstanding individuals.
---